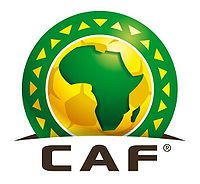 The fixtures of the Maputo 2011 All Africa Games have been released following the draw held on Monday in Cairo, Egypt.
The qualifying series begins in January 2011 till July 2011, to determine the eight teams for both Men and Women's competitions. The 10th All Africa Games will be held from 3-18 September, 2011 .
For the men's, one team each will qualify from the seven zones to join hosts Mozambique for the final tournament.
Zone II: Guinea, Guinea Bissau, Mali and Senegal.
Zone III: Benin, Ghana, Liberia and Nigeria.
Zone IV: Cameroon, Congo RD and Gabon.
Zone V: Eritrea, Kenya, Uganda and Tanzania.
Zone VI: Angola, Botswana, Lesotho, Malawi, Namibia, Swaziland, Zambia, Zimbabwe
Zone VII: Madagascar, Seychelles
Below are the fixtures (Men)
First leg: 07-09 January 2011
Second leg: 21-23 January 2011
11. Guinea Bissau vs. Senegal
29.Seychelles vs. Madagascar
First leg: 15-17 April, 2011
Second leg: 29 April - 1 May, 2011
31. Winner 13 vs. Winner 11
33. Winner 15 vs. Winner 17
35. Winner 19 vs. Cameroon
37. Winner 23 vs. Winner 21
39. Winner 25 vs. Winner 27
First leg: 24-26 June, 2011
Second leg: 08-10 July, 2011
First leg: 11-13 February, 2011
Second leg: 25-27 February, 2011
15. Winner 7 vs. Tanzania
First leg: 29 April - 1 May, 2011
Second leg: 13-15 May, 2011
Qualified to the final Tournament