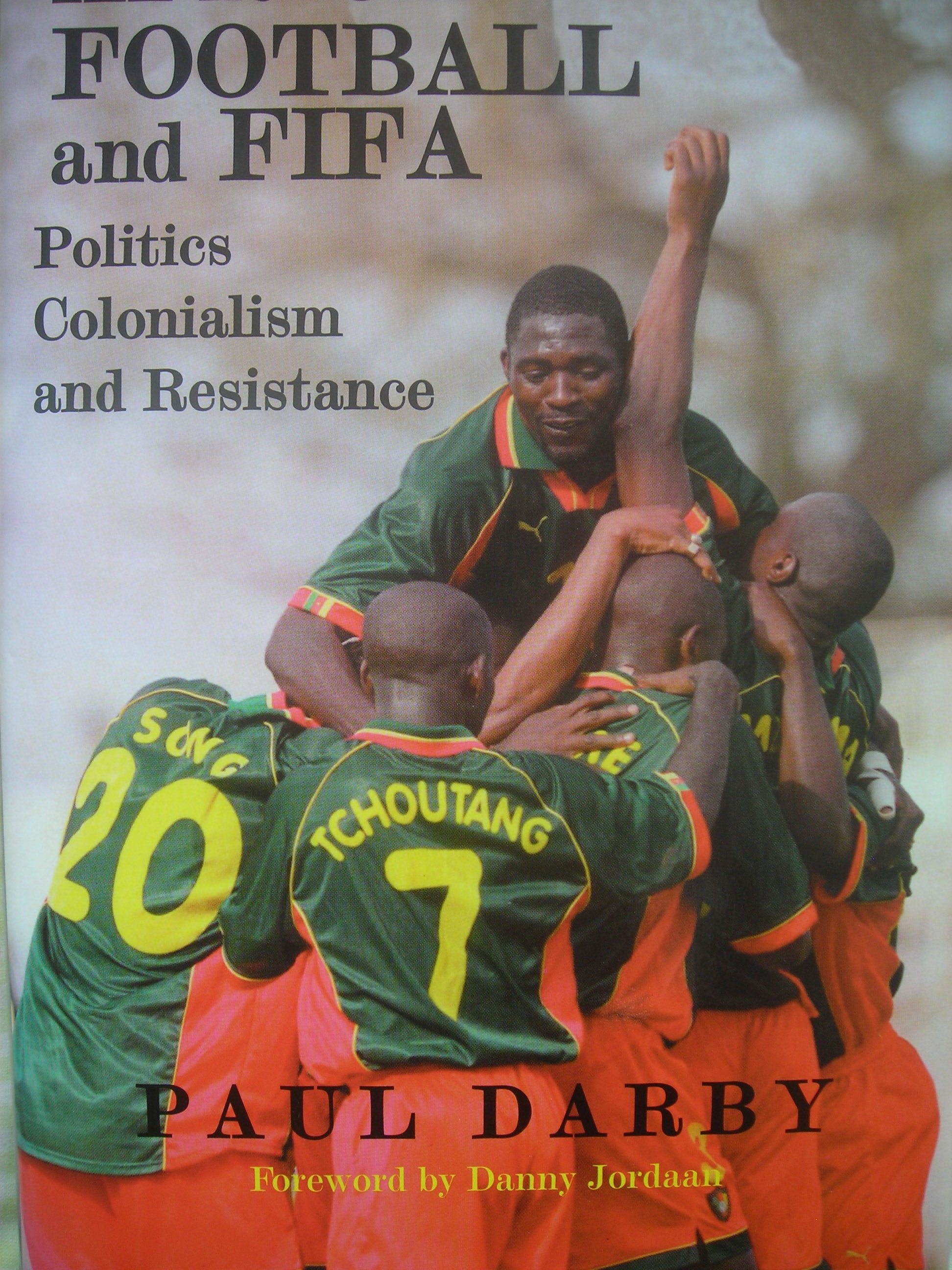 Africa, Football & FIFA: Politics Colonialism & Resistance

Paul Darby  
The emblem of the Federation Internationale de Football Association (FIFA) is claimed to symbolise a 'global fraternity united in sport'. However, the relationship between FIFA and the Confédération Africaine de Football (CAF) has been underpinned by anything but fraternity.
This book explores the development of African football within the context of FIFA. The relationship between the world body's core European members and its expanding African constituency during the colonial period is given detailed treatment. This demonstrates that the game not only functioned as a form of resistance against European colonialism but also made a practical contribution to the movements for independence.
The subsequent development of African football has been such that the continent is no longer on the periphery of the world game. This is apparent not only on the field of play but also within the world football's corridors of power. However, as Paul Darby demonstrates convincingly, economic inequalities between the first and the third world seriously restrict the development of African football and continue to hinder its advance within the world game.
  This book is available to buy from here.
'The challenge for African football and FIFA is to find a new paradigm of governance based on greater access to the decision making processes in the international game…Paul Darby needs to be thanked an congratulated in assisting us towards taking up this challenge' (Danny Jordaan, South African Football Association
'The mix of cultural imperialism and adaptation and resistance is admirably balanced. What a relief in this ideological age!' Professor Allen Guttmann, Amherst College, USA
'Darby concludes confidently with the statement that his book will help sensitise future analysts to the complexities of the interaction between first world and Third world sporting bodies. This confidence is surely not misplaced' Professor J. A. Mangan, University of Strathclyde
'This is a fascinating account of football politics….Paul Darby's discussion shows how colonial ways of thinking dominated Europe's views on football in Africa' Frank Ostergren, Aftonbladet
'It is rare for a European to take the time and do the hard work that is inevitably required to be able to understand African football in its true perspective. However, Paul Darby's book, Africa, Football and FIFA, is one of the rare few that can be said top do the subject justice' Osasu Obayuwana, BBC journalist