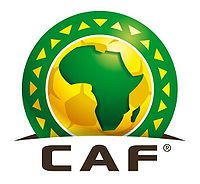 This weekend's Orange CAF African Nations Championship (CHAN) qualifiers brought the number of teams reaching the finals scheduled for South Africa next January to twelve (12).
Burundi staged an upset to qualify at the expense of Sudan who finished third in the last CHAN edition (2011) that also hosted. Burundi beat Sudan 4-3 on penalties after the two sides had finished 2-2 on aggregate.
Burkina Faso and Ethiopia were taken to penalty shootouts before also securing places at the January 11- February 1 championship. But Uganda proved far superior to Tanzania in an east Africa showdown, winning 3-1 at home after taking a one-goal first-leg advantage. Libya, Morocco, Mauritania and Ghana have already qualified while South Africa is assured of a place at the 16-team Championship as host nation.
On Sunday Congo-Brazzaville had an 89th minute goal from striker Bissiki to thank for a 1-0 win over neighbours DR Congo. That win in Dolisie saw Congo Brazzaville qualify for the finals on away goals rule. At Conakry Guinea beat Mali 1-0 courtesy of a Camara strike in the 62 nd minute but it is Mali who head to South Africa on a 3-2 aggregate win.
On Saturday Nigeria who missed out on the previous two CHAN tournaments after qualifying losses to Ghana and minnows Niger reached the finals after a scare against Ivory Coast. Coach Stephen Keshi must have feared another failure as his team made a disastrous start in Ivorian commercial capital Abidjan. Kevin Zougoula capitalised on a poor back pass from Azubuike Egwuekwe to score on seven minutes at Stade Robert Chambroux. And the striker from champions Sewe San Pedro struck again midway through the opening half by converting a penalty. Ivory Coast, who hosted the first Nations Championship in 2009 and also qualified for Sudan two years later, sensed a shock win. But they could not score the third goal that would have taken them to South Africa on the away-goal rule.
Ethiopia midfielder Minyahile Beyene redeemed himself by scoring the winning penalty in a 6-5 shootout victory over Rwanda in Kigali. He played in a World Cup qualifier last month despite being barred and FIFA changed a 2-1 win for Ethiopia over Botswana to a 3-0 loss. The forfeiture meant Ethiopia had a five-point lead over South Africa cut to two and they must beat the Central African Republic to be sure of winning the group. Michel Ndahinduka netted midway through the second half to give Rwanda a 1-0 victory at Stade Amahoro and level the tie on aggregate.
Frank Kalanda was the two-goal star as Uganda completed a double over Tanzania with an ultimately comfortable win in Kampala. He struck after just six minutes at Nelson Mandela Stadium only for Amri Kiemba to raise Tanzanian hopes with a first-half equaliser. The game turned decisively within 20 minutes of the second half as Brian Mawejje converted a Ugandan penalty and Kalanda scored again. A 4-1 overall triumph continued a great start for Serb coach Milutin Sredojevic after World Cup victories over Liberia and Angola during June. Niger edged Burkina Faso 1-0 in Niamey via a second half goal from Barka Kade Sami only to lose 5-4 on penalties.
Zambia is well placed to reach the final round of qualifiers in the southern sector after leaving Botswana with a 1-1 first-leg draw. Festus Mbewe put the 10-man visiting team ahead on 78 minutes in Molepolole near Gaborone and Lemponye Tshireletso equalised. Winners of the regional Cosafa Cup last weekend, Zambia lost midfielder Alex Ngonga on 56 minutes after a second yellow card.
Zambia's next opponents look likely to be neighbours Zimbabwe, after the Warriors under new coach and former national team player, Ian "Dibango" Gorowa beat Mauritius 3-0 away at Curepipe. Nelson Maziwisa struck twice and Milton Ncube added a third to give Gorowa victory in his first match in charge. Zambia and Zimbabwe clashed in the recent COSAFA final with the former taking the honours and a second "Battle of the Zambezi" looks set to be on the cards this time for a place in the CHAN final.
In Maputo home side Mozambique will take a 3-0 lead to Namibia this coming weekend after goals from Lobo (penalty) Khan and Sinamunda left the Brave Warriors of Namibia with a mountain to climb if they are to reach the final qualifier against Angola. Cameroon beat Gabon 1-0 at Yaounde after Haman scored from the penalty spot and the Indomitable Lions will face the Panthers in a fortnight's time in Libreville in the return and deciding match.