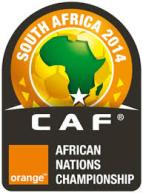 Last week's draw for the upcoming Africa Nations Championship (Chan), which kicks off in January 2014, placed Uganda alongside Zimbabwe, Burkina Faso and Morocco.
The tournament, due in South Africa, comes with a lot of expectation bearing down on coach Milutin 'Micho' Sredojevich. After three straight losses at the last Chan held in Sudan, the Cranes will be under pressure to show improvement, although there are questions on how that can be realized in terms of preparation between now and then.
With the Cranes' pursuit of a World Cup berth stopped by Senegal on September 7, Micho has put his focus on preparing a good team of domestic players that would do well to defend the Cecafa Cup.
This would be an ideal platform to prepare players for the Chan tournament. Qualifying from the group stage, Micho says, is his main goal. That said, the draw has triggered mixed reactions from sections of the footballing fraternity. It is difficult to make a firm reading of what facing Zimbabwe, Morocco and Burkina Faso projects.
Maroons FC coach Asaph Mwebaze argues that it makes no sense worrying or celebrating right now: "The bottom line is that we have to go out and play good football and try to win the tournament. When you go into a tournament, you must be ready to play the best teams."
He, however, adds that to be ready for that tournament, we must put up clear programmes on what we want to gain from it. He reasons: "Other than using players that are old and already established is not sensible. Let us dedicate this championship to Under-23s and promising talent."
In essence, established players like Hassan Wasswa, Hamza Muwonge and Habib Kavuma, who have been around long, may not suffice. But again, the bigger concern will be on how many of the players that helped the team qualify will be around.
At the 2011 Chan, former Cranes coach Bobby Williamson missed out on eight players that had played in the qualifiers. Hence, while the Chan is three months away, the current state of affairs could shape how Uganda performs.