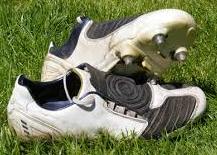 Black Africa moved up to second place on the log with a 2-1 victory against Eleven Arrows on Saturday.
BA were all over Arrows in the first half and their pressure finally paid on 37m when Arrows defender Volton van Staden inadvertently kicked a cross into the box into his own net.
BA continued to attack and increased their lead to 2-0 five minutes later with a fine shot by Bryan Bantam from the edge of the box that he curled into the right hand corner.
Arrows pushed hard after the break and were rewarded with a goal on 70m after fine pressure by Raynold Eiseb. He beat Da Costa Angula to a long ball and crossed to Marcello Haraseb who stabbed the ball home from close range.
But BA managed to hold on for the win which puts them on 10 points - five points behind log leaders Tigers on the log.
Civics moved up to third on 10 points after beating Blue Boys 1-0 in Swakopmund. Civics midfielder Penias Nzeve scored the winner just before halftime.
Orlando Pirates move to third on 10 points after drawing 1-1 against Rundu Chiefs in Rundu.
African Stars suffered a 3-1 defeat away to Blue Waters in Walvis Bay to drop down to fifth on the log on 7 points. Blue Boys are also on 7 points, as is Tura Magic who lost 3-0 against United Stars in Rundu.
United Stars moved up to eighth place on six points, while Blue Waters moved up to 9th place on five points after their victory against Stars.
Ramblers are now 10th after their 4-2 defeat against Tigers on Friday, while Eleven Arrows drop down to 11th place on three points.
Rundu Chiefs remain bottom of the log on one point.