PROMOTE YOUR LOCAL FOOTBALL NEWS ON NEW AFRICAN SOCCER... LET THE WORLD KNOW AFRICA LOVES FOOTBALL AND THERE IS A LOT HAPPENING ON THE CONTINENT!
| | |
| --- | --- |
| SUMMIT: STATE OF NIGERIAN FOOTBALL | |
Written by Administrator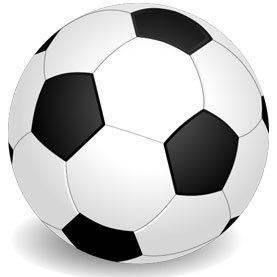 Nigerian football has been turbulent since the start of 2016. From one calamity to another – the less than average outing of the home based national team at the CHAN in Rwanda, to the video rant of the then coach, culminating in his subsequent resignation, on to Nigeria failing to qualify for a second time in the Africa Cup in a row.
All came to a head with a recent court judgement sacking the elected board of the Nigeria Football Federation amid a possible football ban on the nation.
Nigerians in Diaspora are being given a rare chance to air their views and proffer possible solutions to the crisis bedeviling a nation that has slipped to number 14 in Africa (by the latest FIFA ranking).
New African Soccer, in partnership with BEN Television, organized a First of its kind Summit – on the State of Nigerian Football. The Summit, an open gathering of people with various interests in Nigerian football, will be with a view to analyzing the problems of football in Nigeria; where it has gone wrong, if indeed it is going wrong; what can be done to arrest the slide in Nigerian football in a way that will not adversely affect generations of youths who depend on football for livelihood.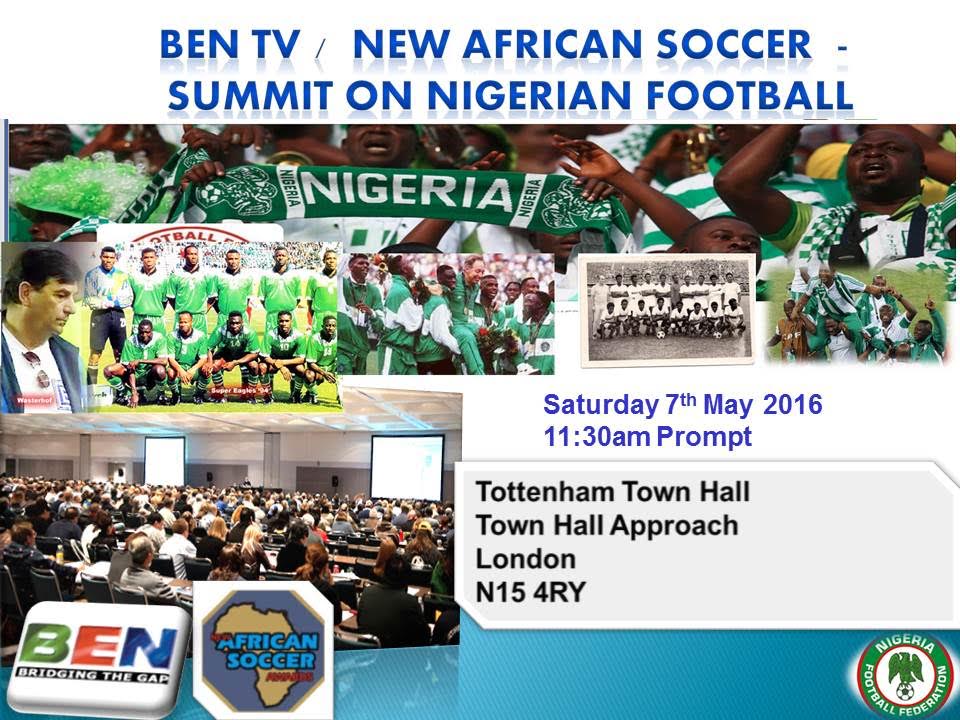 The Summit on the State of Nigerian football will be held on
Date: Saturday, 7th of May 2016, at the
Address: Tottenham Town Hall, Town Hall Approach, London N15 4RY.
Time: 11.30am
Everyone who has a view on what is going on in Nigeria is invited. It is a no-holds-barred Summit where views will be expressly aired.
The leadership of New African Soccer and BEN Television London will co-ordinate and ensure that the final communiqué on how the Diaspora sees the state of Nigeria's football, will be submitted to the leaders of football, and the Executives from Ministry of Sport and Youths in Nigeria whom are fully aware and in support of the summit.
"I will stand for anything that is in the interest of the nation but whatever that is not fair and just I will resist it with all vehemence" - Minister of Sport Barr. Solomon Dalung
For further information, please contact Tunde Adelakun of New African Soccer on 07974 220000; or Chris Obukwelu of BEN Television on +44 208 808 8800.
Do follow a summarized update on live-streaming www.bentelevision.com Saturday from 3:00PM, BSKYB Channel 182 & Startime Network in Nigeria.
For updates on the state of Nigerian football, follow the following twitter pages: @NigerianSocca; @BenTelevisions; @NASMagazine.