PROMOTE YOUR LOCAL FOOTBALL NEWS ON NEW AFRICAN SOCCER... LET THE WORLD KNOW AFRICA LOVES FOOTBALL AND THERE IS A LOT HAPPENING ON THE CONTINENT!
| | |
| --- | --- |
| CHAN EXCEEDED ALL EXPECTATIONS - MBEBE | |
Written by Administrator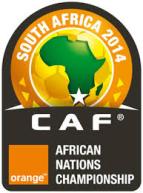 The 3rd Orange African Nations Championship, which was held in South Africa recently, has set a benchmark for future tournaments, says CEO of the Local Organising Committee, Mvuzo Mbebe.
The tournament, which concluded on Saturday, had prize money of $3.2 million (about R34 million) and saw 73 goals scored - 15 scored in the first 15 minutes and in the last minutes.
The games saw a total of 227 258 people through its gates, 1 117 volunteers, while 1 138 security and disaster management personnel were deployed to ensure a successful tournament.
Mbebe says the tournament left a legacy through the engagement of community resources and infrastructure where 300 performers, from the neighbouring townships like Khayelitsha, Gugulethu and Mitchells Plain, were engaged.
For the Opening and Closing Ceremonies alone, CHAN created jobs for 185 technicians, stage hands, runners, costume designers, props producers, make-up artists and creatives and the use of Ilanga Indoor Sports Centre as well as Artscape for the rehearsals, he said.
"We could not have asked for a better outcome than what this 3rd edition of CHAN has delivered for the continent and the world at large," said Mbebe.
Presenting facts and figures, Mbebe, who thanked the LOC Board, SAFA and partners, said this tournament would not have been a success without the involvement of competent and high performing staff and volunteers as well as the generous contribution by sponsors and partners.
"When we took on the responsibility to host CHAN, after the success of AFCON, we knew that we had a daunting task ahead of us compounded by the fact that this is a young tournament.
"We spent more time educating and creating awareness through the country about what CHAN was really about and how different it was from AFCON, before we could even drive football lovers to go buy tickets for the tournament," said Mbebe.
However, with the support of the host cities and government, Mbebe said they were able to drive a message that resonated throughout the length and breadth of this country.
"We quite satisfied with the performance of this tournament and even CAF and the CHAN Organising Committee has once again commended us for a job well done.
"We are also quite pleased to have been the country to present the platform for CHAN to leave a lasting legacy with FIFA granting it the A status as well as the tournament setting a new bench mark for highest stadium attendance," Mbebe said.
Orange CHAN 2014 took place in Cape Town, Mangaung and Polokwane at the Cape Town Stadium and Athlone Stadium, Free State Stadium and Peter Mokaba Stadium between 11 January and 1 February, which saw Libya being crowned CHAN 2014 champs after defeating Ghana 4-3 on penalties.