PROMOTE YOUR LOCAL FOOTBALL NEWS ON NEW AFRICAN SOCCER... LET THE WORLD KNOW AFRICA LOVES FOOTBALL AND THERE IS A LOT HAPPENING ON THE CONTINENT!
| | |
| --- | --- |
| APPOINTMENT OF TECHNICAL ADVISER MAKES NO SENSE | |
Written by Patrick Doamekpor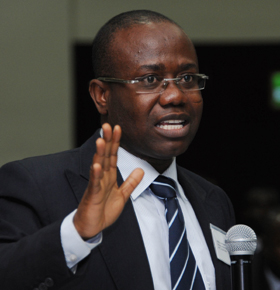 Ex Ghana star Tony Yeboah is against the appointment of a technical adviser for the Black Stars despite assurances it is a move to enhance the team's performance.

The Ghana FA have set up a three-man committee to look for a competent hand to provide technical assistance to coach Kwesi Appiah.

There have however been varied reactions towards the decision to bring in a 'competent hand'.

While some argue it is a move in self-admission of Kwesi Appiah's incompetency, others are towing the line of the GFA by insisting it will only enhance the team's performance.

Former Ghana striker Tony Yeboah has waded into the ongoing debate – suggesting the appointment is unnecessary especially when Kwesi Appiah is suspected not to be up to the task.

"We all admit that the team didn't do well at the World Cup and that changes ought to be made," he told Peace FM.

"There is however two things now; either you sack or maintain the coach but then with this appointment of an adviser, I just don't understand how it will work.