PROMOTE YOUR LOCAL FOOTBALL NEWS ON NEW AFRICAN SOCCER... LET THE WORLD KNOW AFRICA LOVES FOOTBALL AND THERE IS A LOT HAPPENING ON THE CONTINENT!
| | |
| --- | --- |
| LIBYA PULLS OUT OF AFCON 2017 | |
Written by Administrator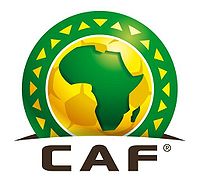 Going by the ever-worsening security situation in the country, it will have come as no surprise to many that Libya has opted to withdraw from the hosting of the 2017 Africa Cup of Nations. This is the second time they will be doing this, as they were originally scheduled to host the 2013 edition and they conceded the hosting right to South Africa, swapping with the latter in the hope that the security situation will have stabilised by the 2017 edition.

The reports are getting worse by the day. Only today, Tripoli airport was taken over by armed militia to further highlight the fragility of the situation.

CAF, under the leadership of Hall of Fame member and President Issa Hayatou therefore has a job on its hands in finding a host for the 2017 edition, while the decision on the 2019 hosts will be taken before they can decide on Libya's replacement.

This is because the 2019 hosts are due to be announced on 20 September in Addis Ababa, after an Executive Committee meeting. But for the 2017 edition, bids are only being invited, by a deadline period of 30 August.

The next edition of the CAF Africa Cup of Nations will be in Morocco in January 2015.