We are always on the lookout for new talent at NAS. So if you're passionate about African football and love to write, get in touch!
ISSUE 10 OUT NOW!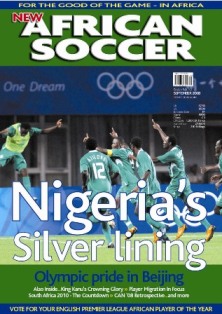 JUST REGISTER TO DOWNLOAD IT FOR FREE!
PHOTO GALLERY - Olympics 2008
Photography from the 2008 Olympic football tournament in Beijing.
Argentina
Nigeria
Brazil
Belgium

1.8.8