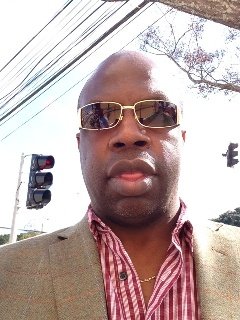 International sports commentator 'Tunde Adelakun has commended the bravery of the Amaju Pinnick-led Board of the Nigeria Football Federation in taking what he described as "drastic measures to try and restore some pride in Nigerian football".
Speaking from his base in the UK, the Director of the CAF African Football Museum and Hall of Fame opined that too much had gone on in the months and that such measures were inevitable.
"The issue of Stephen Keshi's removal has cause a big rumpus in Nigeria, and the world at large", he said. "Keshi is a national hero, a great patriot of Nigeria but events leading to his removal had made his position rather untenable. I think it was better that they parted ways before things got worse, thus leaving the door open for him to return in future in whatever capacity".
Adelakun, who is also an international football envoy, said further that it took guts to take the steps that Amaju Pinnick and his colleagues have taken.
"It took real guts. Especially after a famous win (the 3-1 win against Sudan). But I commend Amaju Pinnick and his colleagues. They had to act in order to avoid a bad situation getting worse, and they did", he said.
Commenting on the new NFF, Adelakun said he saw a future for Nigerian football, "Pinnick may be young in years, but he knows how to win support and guidance of experienced hands. And he has proved it in Delta State. Flanked by equally vibrant aides in the Board, he can't really go wrong.
"The future is bright for Nigerian football. Every nation has its ups and downs. Germany are world champions and they are struggling now. No one is crying, the heavens are not falling. We just need to pull together and support this new leadership, and offer constructive guidance where we deem necessary", he concluded.