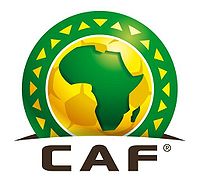 CAF President and Hall of Fame member Issa Hayatou has defended his organisation stoutly on the decision to withdraw the hosting rights to the 2015 Africa Cup of Nations from Morocco. He also explained why there was never a chance that the dates of the tournament will be shifted, as was demanded by the Moroccan government.
It will be recalled that Morocco had asked for a postponement of Africa's flagship competition from the original 17 January to 7 February 2015 dates, stating the Ebola virus as the reason for their demand.
But Hayatou said CAF was not convinced and that he personally did not understand why Morocco took that stance.
Speaking on French TV, the President said, "We will hurt our sponsors and partners. Everyone will say we are not ready and finally it is CAF that will pay the piper. That is what I told the Moroccans.
"We cannot sign our death warrant because if we postpone this event, it will be very deadly for African football."
Hayatou explained  that a new host is set to be confirmed this week.
And about the dates, he said "Once you postpone this event, it will open the door for everybody to ask for a delay of any competition and we will no longer be credible and cannot organise anything"
The 68-year old administrator, also the senior Vice-President of FIFA expressed disappointment at the situation, stating that Morocco's planned hosting of the FIFA Club World Cup in December demonstrates their ability to host AFCON as well.
"I led a delegation to Morocco and we had much dialogue with them that the Africa Cup of Nations, which is our main event, cannot be postponed because this is the credibility of the Confederation.
"They said the reason was Ebola but when we see also that Morocco is in the process of organising the Club World Cup, only 25 days before the Africa Cup of Nations, you understand that this is an argument that must be quickly erased.
"This has led us to this decision. I fully understand the position of CAF and it was absolutely necessary to end this standoff with the FRMF."