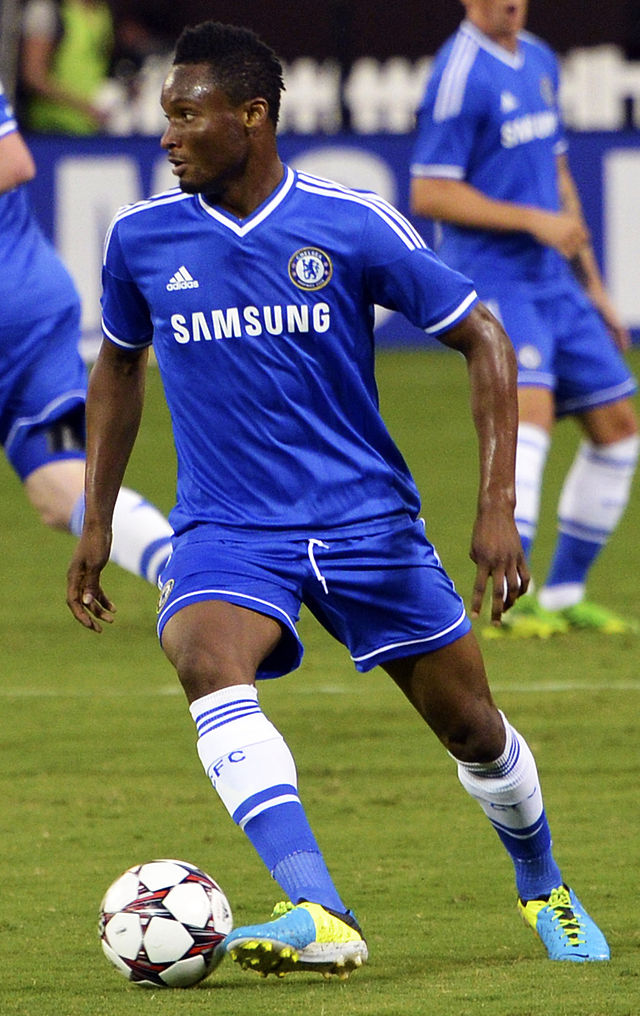 Chelsea's John Obi Mikel has been named the English Premier League's African Player of the Month of December.
In a statement by the organisers New African Soccer, Mikel was voted and selected ahead of West Ham's Cameroonian Alex Song and Southampton striker, Senegalese Sadio Mane in a tight vote process.
Awards Director 'Tunde Adelakun said "as always, it was a difficult choice, but a lot of factors came into consideration before we selected Mikel".
"Mikel has endured a difficult start to the season, falling down the pecking order in a star-studded Chelsea team that is riding high in the Premier League. After all, we all know that no one likes changing a winning team. However, the spirit of professionalism which he displayed in waiting for his chance, and taking it well with some solid performances in a difficult month, tipped the award his way this month" Adelakun said.
Commending the performances of Alex Song and Sadio Mane, the statement said "Mane has settled into his role in the Premier League like if he has always been here. The way he took his goals against Crystal Palace and the might of Chelsea proves that the Senegalese will be a force in this League for some time to come. And as for Song, he is just solid as ever; and if he was not rested in some of the games over the festive period, he would have made the decision even harder for us".
Adelakun commended the level of the African performance in the English Premier League this season so far, stating that "the Africans have been a real credit to the continent, and when we watch them in the League, it is with pride'.
The presentation of Mikel's award will be done in the coming days.
The statement also added that the New African Soccer Awards has been merged with the Africans Abroad Recognised (AAR) Charter, which seeks to recognise the exploits of Africans in Diaspora in all walks of life.