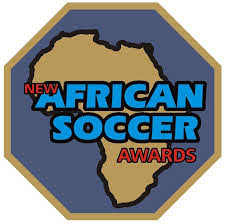 For the first time in the short life span of the African Players awards in the English Premier League, the preceding month's award winner has appeared on the shortlist for the current month. Odion Ighalo won the award by an overwhelming majority in October, and, according to a release by New African Soccer, he seemed to "continue where he left off in October, playing well enough to earn him a place in the shortlist for November".
The Nigerian international played every minute of Watford's November fixtures, which was a difficult month for them given the home loss to Manchester United and the away loss to Leicester City. But according to Awards Director Tunde Adelakun, "Ighalo shone through these games and deserves his place on the shortlist".
Another old face in the shortlist was August winner, Ghana's Swansea City star Andre Ayew. Again, Ayew's Swansea team are going through a rough patch in the League and it showed in November but the Ghanaian's quality still showed through it all, and again, the award organisers felt it worthy of a place in the shortlist.
In the release, the two obvious stars of the show were Crystal Palace's Congolese winger Yannick Bolasie with a stunning performance in his team's 2-1 away win at Liverpool and his double strike against Newcastle. But not only that, according to Adelakun, "Bolasie has been a thorn in many defences all season and he has proved a consistency that really deserves to be mentioned and praised".
Ivorian Arouna Kone of Everton makes up the quartet of shortlisted players. One has featured prominently in his team's resurgence in November, starting with an emphatic hat trick in their 6-2 drubbing of Sunderland. New African Soccer believes that the 32 year old, who made a remarkable recovery after injury that put him out for over a year, was one of the League's most consistent performers this month.
The award winner will be announced in a matter of days.