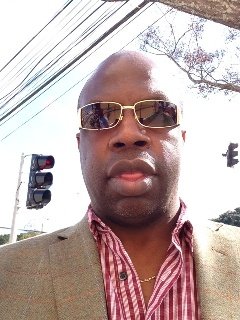 African football expert Tunde Adelakun has expressed a desire and commitment to put measures in place immediately that would, in his words, "challenge the authorities who have failed in giving due and deserved recognition to our sports heroes over the years".
Reacting to the sudden passing of a second former Super Eagles handler in three days, Adelakun said "I'm in total shock, but I don't want us to waste time writing eulogies anymore. We need to do something about the health and welfare of those who are left".
Extolling the virtues of Amodu, the Publisher of New African Soccer said, "Amodu was a gentleman, very respectful but a guy who is very sure of what he believed in. He was here in the UK with the coaches who came for a program last year and he held himself with exemplary maturity. The guy knew his onions and believed in the abilities of African coaches".
Adelakun, who has carved a niche for himself in advocating the recognition of heroes with the launching of programmes like the CAF Hall of Fame, Pride of Africa awards and various football awards in some football leagues, said it was high time the general football family started looking after African football heroes.
"Enough is enough, no more words without action", he said, "if the authorities will not step up to it, we all need to, in order to reduce this spate of avoidable deaths".
"I'm taking it upon myself to create a group called "Heroes Never Forgotten" so that we will continue to monitor the welfare of our sports heroes. I am appointing people like Toyin Ibitoye, Samm Audu, Kayode Tijani, Ademola Olajire, David Doherty and myself into a group that will look into this".
Elaborating on it further, Adelakun explained that the first task of the "Heroes Never Forgotten" working group will be to unearth and contact as many of Nigeria's former greats as possible and creating a database of what they are up to, and their state of health. Once all identified, then measures will be taken to raise funds for those who are struggling or in poor health.
Adelakun also said that, given the nature of the deaths of Keshi and Amodu, and going by comments credited to the President of the Nigerian Coaches Association Bitrus Bewarang, an immediate campaign has been launched to provide every identified hero with blood pressure monitoring devices, which will be a first step towards curbing avoidable deaths.
"Coach Bewarang confirmed what we already could have imagined - that 75% of Nigerian coaches are hypertensive. Keshi would have been, considering that he only recently lost his wife. And Amodu definitely was. Maybe, just maybe if we had paid more attention, while we are not God, at least we would know we tried our best collectively".
Adelakun called on members of the public and the entire football family to join this move, as he has said he will, immediately start it off by putting 20 high quality blood pressure reducing devices on the table, which will be distributed to needful ex coaches.
"There is a long way to go on this thing, and more details will emerge on what other measures we will be taking further to these, and I am calling on well meaning Nigerians to join us in this drive. Enough is enough, I say, we need to stop doing posthumous grandstanding and actually do things meaningful and helpful to our heroes while they are alive", he concluded, emotionally.