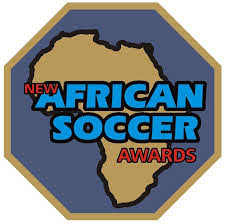 The New African Soccer Awards have shortlisted Manchester City's Yaya Toure, Liverpool Senegalese forward Sadio Mane and Alex Iwobi of Arsenal for the December 2016 African Player of the Month in the English Premier League.
In a brief release, the organisation has called on journalists and its teeming followers to vote on their choice of the Award winner and continue to support the initiative.
Yaya Toure last won the Award in December 2015 and has endured a torrid start to the current season before a recall that cemented his place in the first team and has performed well recently.
Sadio Mane has been very active and prominent in Liverpool's title pursuit and will be sorely missed by the Anfield team when he jets out to the Africa Cup of Nations. His contribution to the team lying in second place has been phenomenal so far.
The young Alex Iwobi, who burst on to the scene in Arsenal towards the end of last season has continued to impress, and has even added a couple of goals to the mix. The 20-year old is a favourite in the club and has earned his place on the shortlist despite a very busy schedule in December.
Votes can be cast through newafricansoccer.com; or via twitter @NASmagazine or by email to This email address is being protected from spambots. You need JavaScript enabled to view it.