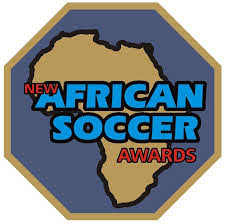 New African Soccer, organisers of the English Premier League African players awards, have announced its shortlist for the October version of the initiative. 
A release put out by Awards Director Tunde Adelakun named Southampton's Senegalese forward Sadio Mane, Watford's Odion Ighalo of Nigeria and Manchester City's Ivorienne Yaya Toure as the three top men to battle it out for the October crown.
The statement goes on to extol the continued impact of Africans in the Premier League this season so far.
Adelakun noted the unrelenting performance of previous winners, which showed that their award recognition was no fluke. "Riyad Mahrez has been a revelation in this league and he keeps getting better and better. We have also seen great showings by our August winner Andre Ayew and his brother Jordan who seems to be settling down now, albeit in challenging circumstances in his club"
As normal, fans, African football followers and journalists are expected to cast their votes for their choice of the eventual winner, which will be announced very soon.